I've read most of the books I've reviewed on this site within the last couple of years, but reading has been a passion of mine for a long time. My parents started reading to me at a very young age and I am extremely thankful for the emergence into stories that happened early in my life. As a tribute to their commitment to nightly reading and storytelling, this article details ten of my favorite childhood books.
If none of these books speak to you in any particular way, don't worry! I'm not offended. But don't leave so quickly! I've got plenty of other Book Reviews for you to enjoy, as well as Writing Tips and My Books that you might be interested in!
Thomas The Tank Engine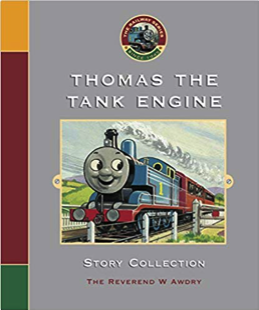 I loved this story because of its essential message that will power can overcome any perceived shortcomings you think you might have. It's essentially the age-old moniker: "It's not the size of the dog in the fight, it's the size of the fight in the dog."
Thomas always overcomes seemingly insurmountable odds and shows readers that you can truly achieve anything if you believe in yourself. The full Thomas the Tank Engine Story Collection, written by Reverend W. Awdry, more than 55 exciting and funny tales that are enhanced by original artwork.
The Missing Piece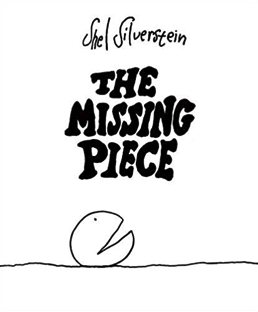 While I read many of Shel Silverstein's books when I was young (including Where the Sidewalk Ends), this book became one of my favorite because it planted the earliest seeds for an idea that would grow to become very important to me in my adult life.
That is the idea that what we often feel is missing in our lives can be found inside of ourselves, rather than in the external environment. What "the piece" thought it was missing was, indeed, what made it unique and relatable to readers. The piece's journey is told alongside Silverstein's iconic sketches and drawings and contains lessons that will stay with us throughout a lifetime.
Winnie The Pooh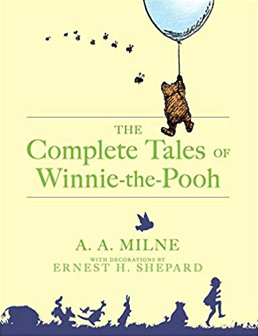 The Tales of Winnie the Pooh struck my curiosity as a child because of the array of characters contained within its pages. My favorite character as a child, actually, was Tigger. I was attracted to his "bounciness" and energy for life, even if it got him into some sticky situations sometimes.
Although Pooh's complete tales are now more than 90 years old, the lessons in A.A. Milne's writings are just as relevant today as they were when they were first written. Each character is unique and has its own lessons to teach us about our emotions, thought processes, and how we approach life in general.
Clifford The Big Red Dog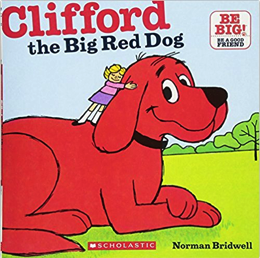 Growing up, we always had a dog around the house. First, it was an all-black Briard (French sheepdog) named Nibbles. Then, it was a much larger Briard named Chewbacca (Chewy for short). Now, it is a Golden Doodle named Huckleberry. As a child, the idea of a giant red dog as big as my house was too hard to ignore.
But within its pages, this book really tells us what it truly means to be a good friend. Our dogs continuously show us incredibly examples of what it means to love unconditionally. These are examples that we can all inspire to because if there's anything we need more of in the world it's unconditional love.
Where The Wild Things Are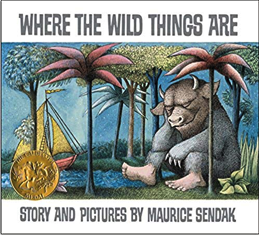 Ah, the joys of the dream world! Max's journey takes imaginative twists and turns into the world of "The Wild Things," where he learns many lessons, including those related to the pros and cons of what I'd like to call "wildness." Maurice Sendak's book is now fifty years old, but its contents have inspired generations.
The stories in this children's book have been adapted to the big screen and the opera. My favorite lesson from this book is that it's okay to let our imaginations run wild sometimes. In fact, imagination is key if we wish to create a new, better world because, before we can go about creating it, we must have the capacity to imagine what it is we wish to create!
Harry Potter and the Sorcerer's Stone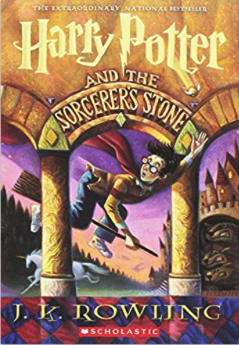 I don't remember exactly how old I was when I received the first book in the Harry Potter series, but it was a series that felt custom-tailored to my age group. As a child, how can one not be enthralled by J.K. Rowling's wizarding world, and the hope that one day you might begin to discover your own "otherworldly" powers?
The first book in the series really set the tone for my sustained interest in Harry's story and his quest. The narrative starts out on Harry's journey to discover, and ultimately fulfill, his destiny. Perhaps the most intriguing aspect of the Harry Potter series is the idea that there could be a whole different world (or worlds) out there that we don't even realize exist, and that are waiting to be discovered.
Are You My Mother?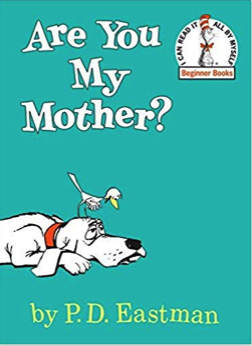 Broken down to its simplest form, this book contains the main character's quest to discover where he came from in order to understand where he's going. P.D. Eastman's writing introduces concepts of identity and origin in a fun, comic story that I loved when I was a kid.
As an adult, it brings up some interesting questions. If you'd never seen yourself in a mirror, would you have any idea who or what you look like? If you don't understand where you came from, does that change your ability to know where you're going?
Everyone Poops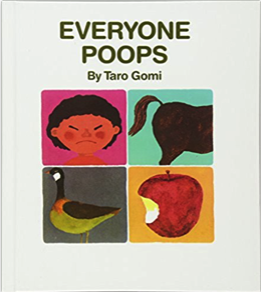 I couldn't help myself from including this book in my list because it set the stage for an early understanding of the digestive processes that most creatures on this Earth go through on a daily basis. On a personal level, it also set the tone for actively choosing not to be grossed out by bodily processes that are 100% biologically natural.
I can't even count the times I've used the exact title of this book in responding to someone who I perceive to be overreacting to what they perceive to be a "disgusting" occurrence. Beyond the obvious fact that lies in its title though, this books helps us to understand how our digestive process may differ from those of our favorite animal companions.
The Lorax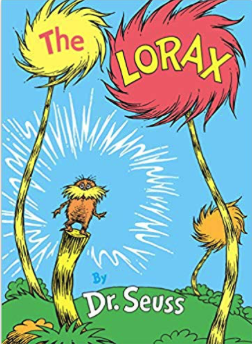 Dr. Seuss was way ahead of his time with this one. But before we get into this book's relevance to the current environmental movement, I just have to ask: what child can resist the image of the Truffula tree, one that so closely resembles our favorite fair treat, cotton candy?
The Lorax became one of my favorite childhood books because of the incorruptible nature of that little orange man who stood up for the trees, but his message only seems to grow in importance with each passing day of my adulthood. The Lorax himself says, "Unless someone like you…cares a whole awful lot…nothing is going to get better…it's not."
Alexander and the Terrible, Horrible, No Good, Very Bad Day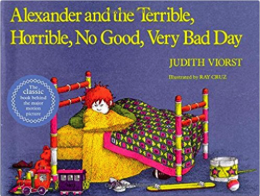 You can't help but feel sorry for Alexander, can you? Everything that can go wrong, will go wrong for him on this terrible, horrible, no good, very bad day. And as we get older, we can only relate more and more, it seems. We've all had one of these days, haven't we?
From waking up with gum in his hair to having lima beans for dinner, Alexander's tale embodies what I later learned adults call "Murphy's Law." But underneath this very, incredibly, excruciatingly trying day for Alexander, there remains one intriguing question: is it really all so bad?
What Are Your Favorite Childhood Books?
Did you read any of these selections when you were young? Are you currently reading any of them to your children?
I'd love to hear about your favorite childhood books and why the lessons from those books stuck with you. Also, if you decide to purchase any of the books detailed in this post, I'd love to hear if the lessons you learned from them were similar to those that I've included in this article.
Please leave a comment below if you are inspired, perplexed, saddened, or angered by any of the books or ideas presented above. I welcome any and all comments and will do my best to respond hastily. I'd also encourage you to share this with others if you found it particularly insightful or helpful. Be sure to tag @ballisterwriting on Facebook or Instagram if you do!
Cheers to Your Inner Child!
Tucker Ballister