Utilizing SEO to your advantage helps your website improve engagement, click-through-rates, and dwell time (more on these terms later!). This is extremely valuable for website owners because it leads to more traffic and ultimately more sales—yay!
SEO is a perennially hot topic for marketers, content strategists, and site creators for good reason. As search engines become more and more advanced, it's critical that businesses improve and develop their SEO strategy. Read on to find out the hottest SEO strategy tips for 2020!
What is SEO
Neil Patel defines SEO as "the art of ranking high on a search engine in the unpaid section, also known as the organic listings."
In other words, SEO, or Search Engine Optimization, is the process of enhancing a website's searchability. 
Ever Google search something and end up on page 25 of the search results? Um, no not really! That's because Google does an excellent job of providing the most relevant sites at the beginning of your search. The top websites have been optimized for SEO in the subject you searched for.
Websites that rank highly in search results end up performing better than low-ranking sites (in fact, the top 5 usually get 67% of all clicks!), so making sure your site is optimized for web searches is critical to improving your site or business's performance! Those top few sites are the ones that get the most organic traffic. 
Why Is SEO Important
In order to understand SEO, it's important to understand a bit of the history behind search engines and how they work. 
The concept for a search engine actually came from Stanford students Larry Page and Sergei Brin, after they noticed that famous scientific articles got referenced frequently by other scientific works. In particular, they noticed Einstein's Theory of Relativity was extremely popular, and other articles referenced it all the time.
Each of these references to famous scientific articles acted almost like a vote, each vote giving the original article more and more credibility as a source. 
Page and Brin realized that if they could mark every reference to other scientific studies, they could then rank all the studies by how important they were. 
Using this idea in conjunction with the internet—which uses links instead of references, the students created the very first search engine. Websites with the most links referring back to them would theoretically be the most valuable and important. Hence the term: backlinks, which is a link from one website back to another.
However, things have become much more sophisticated and nuanced over the years as search engines have improved their algorithms. Simply having a lot of backlinks does not necessarily mean you will rank highly in search results. For example, a link from a site with a lot of authority, like the Huffington Post, carries a heavier "vote" than a thousand links from non-authoritative sites.
Search engines also take into account other factors in order to provide the most relevant and useful information for their users. Hacking the system has become less and less viable an option as search engines seek to make sure they provide the best information for their users. 
Google's Quality Raters' Guidelines speak extensively about the acronym E.A.T, which stands for Expertise, Authoritativeness, and Trustworthiness: the three main categories of a high-ranking website. 
In order to keep your website pulling in organic traffic, we've compiled 10 SEO strategy tips for 2020. Use these tips to build your expertise, authoritativeness, trustworthiness, and give your engagement a boost!
SEO Strategy Tips For 2020
Tip 1: Do Your Keyword Research
Before writing an article, making a website, or creating any content, it's important to do keyword research. 
Keyword research is the process of determining what keywords you would like your website, content, etc., to rank for. For example, if you post a recipe for your grandmother's famous chocolate chip cookies, you wouldn't want your recipe to rank for the keyword "men's suits" because you'll get the wrong traffic coming to your site. 
Unfortunately, it's not so easy as picking the keywords that you like the best. In the grandmother's famous chocolate chip cookie recipe example, if you try to rank for "cookies" you're going to have a lot of competition. Just think of how many websites about cookies there are out there!
A keyword like "cookies" is considered a "short-tail keyword." A short-tail keyword has a high search volume and a ton of competition. Someone searching for "cookies" will get websites about all types of cookies, not just chocolate chip.
However, you also don't want to pick "long-tail keywords," which are the exact opposite. A "long-tail keyword" is incredibly specific, includes more than 3 words, and has very low competition. The lack of competition may sound good at first, but it also means fewer people are searching for it! 
An example of a "long-tail keyword" would be "grandmother's famous chocolate chip cookie recipe." Most people won't be searching for that!
Instead, try to aim for "medium-tail keywords."
A medium-tail keyword hits the sweet spot between short and long-tail keywords. These keywords have medium competitiveness and medium search volume. An example would be just "chocolate chip cookies"!
When going to do keyword research, ask yourself: what are people searching for? Who is my target audience? What do they want to know? What keywords are they using when searching? How can I answer their questions?
Then, conduct your research using sites such as Jaaxy, ceralytics.com, kwfinder.com, or moz.com. 
Still confused? Learn more about the difference between Short, Medium, and Long-tail Keywords in SEO here!
Tip 2: Create High-Quality Content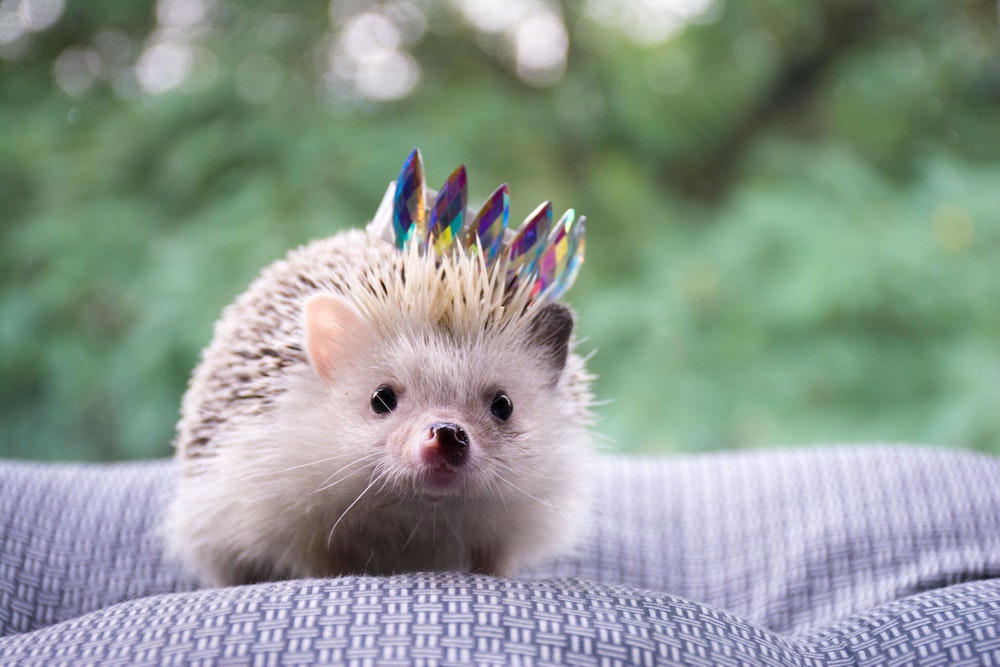 We've all heard it before: Content is King. 
However, just having a large volume of content does not necessarily mean you'll rank higher in web searches. 
A thousand articles on your website won't automatically place your site in the top three spots of a Google search. Instead, it's also equally important to have high-quality content. High-quality content is content that is easy to read, answers users' questions thoroughly and concisely, and provides extra resources.
Building a lot of high-quality content takes time. So someone who is not an expert can't just churn out an article or two and start ranking in Google. The more high-quality content your website has, the more likely it is to appear trustworthy. 
You can boost your SEO by writing lots of long-form, information-rich articles (2,000+ words per post is a good starting place!). This will increase your site's credibility because you'll provide valuable information and position yourself as an authority on your subject.
Tip 3: Use Plenty of Videos
Content may be king, but videos are coming for the crown!
Video content is increasingly important in search engine optimization. People are more likely to watch a two-minute video than read a 2,000-word article. This goes doubly for anything involving a visual element, such as recipes or other "How-to's".
To boost your SEO, start by incorporating videos into your blog posts. This helps increase user dwell time—how long a user stays on your site—which search engines love! It also makes it more likely to get more backlinks, further increasing the authority of your site. 
By mixing the type of media you provide on your site, search engines learn that you put in lots of time and effort to create quality content for your visitors. And this in turn means you'll be more likely to rank higher in search results.
Tip 4: Build Trust Through Branding
A site's branding can go a long way in developing SEO. 
How likely are you to click and stay on a website that looks like it's from 1998? Improve your SEO by creating a consistent and modern look, feel, and voice for your website. When your website has consistent branding, users will be more likely to trust your business as a reliable authority. 
When users stay on your website longer because of your branding, search engines will take notice and improve your ranking!
As you develop your brand, brand recognition becomes more valuable. Brand recognition makes it more likely for users to click on your site in the first place, increasing click-through-rates—the number of users who click on your site. Develop your brand to create trust and make it users' go-to when looking up information!
Tip 5: Optimize for Voice Search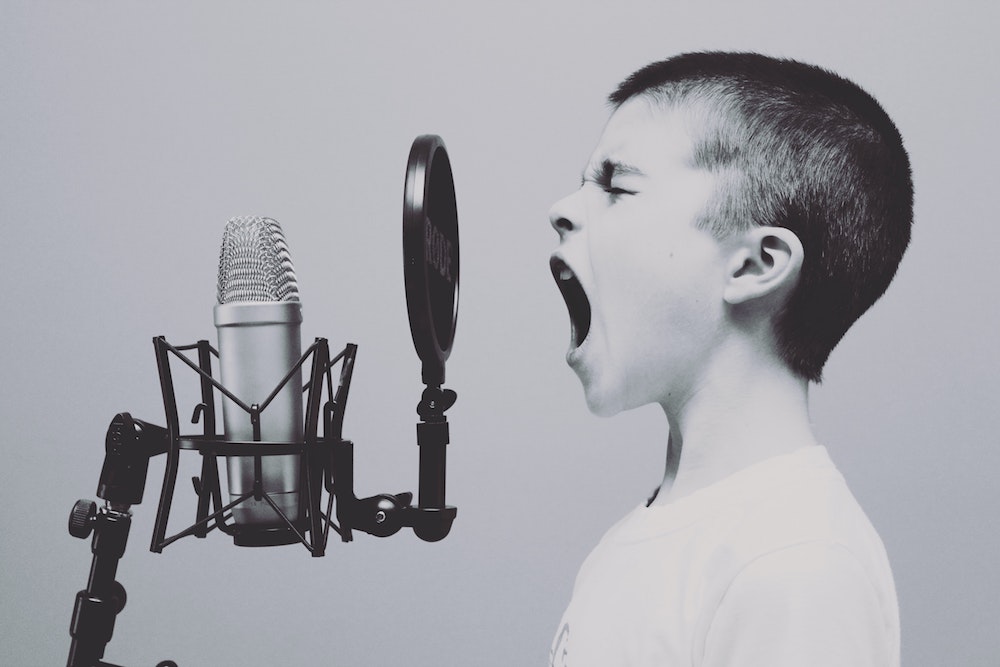 As more and more people upgrade to smartphones, voice search also becomes more popular. You'll want to make sure your site is not only optimized for typed searches, but also voice searches.
How is voice search any different than old-fashioned typed searches? 
Many voice searches are actually in the form of a question. For example, you're more likely to use voice search to ask "How do you make chocolate chip cookies?" rather than simply searching "chocolate chip cookies." 
Search engines will comb the web for your specific question and see if there is a corresponding answer.
To optimize your content for voice search, incorporate a question and answer in your post. If you include the question that your content answers, search engines are more likely to use your post in response to voice searches.
Another way to optimize your site for voice search is to use geo-targeted keywords. Lots of people use voice search to find local shops, businesses, or restaurants. If it makes sense for your site, use keywords that identify you as a local! 
Tip 6: Re-Optimize Older Content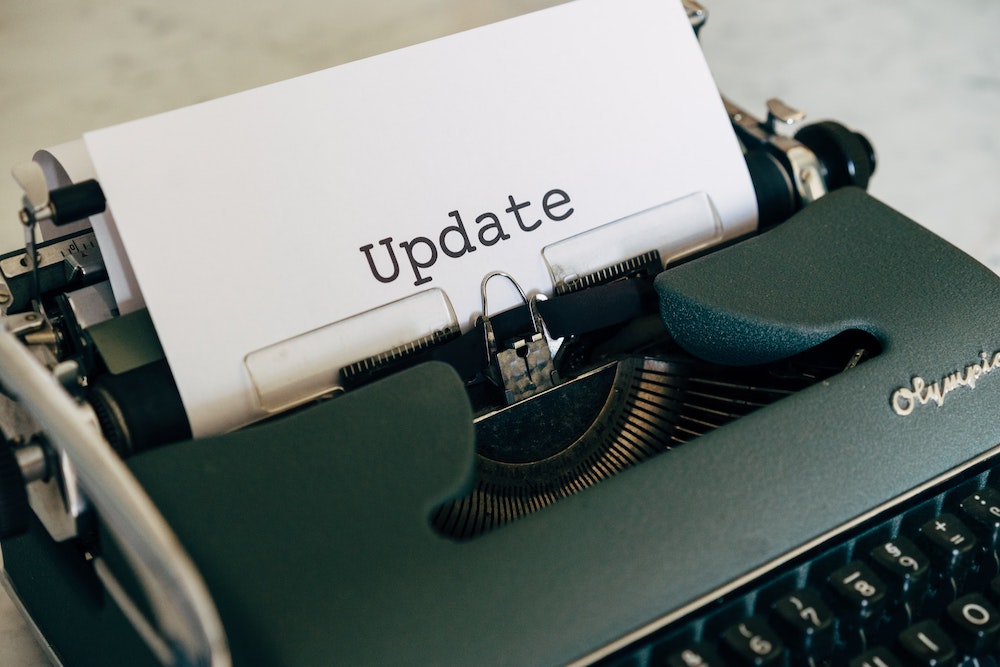 Just because you created content for your site doesn't mean you can never touch it again. Publishing content to your site doesn't mean it's set in stone forever. A website can be a living thing!
As time goes on, it's vital to make sure all the content on your website stays current and relevant. For example, no one's going to want to read about the best SEO strategies for 2003, unless you're some kind of strange historian! This means you might have to freshen up old posts.
A great place to start is re-optimizing content that almost ranked in search engines or could have performed better. Check your Google Analytics to see which of your posts ranked the highest. Then, rewrite them. Add video, more research, and more links to useful information readers that might want.
Optinmonster even recommends doing this as a quarterly content marketing audit!
"Add details, examples, answers, statistics, images, contributor quotes, and anything else that makes it a better piece."
— Jacinda Santora,
 24 Expert SEO Tips & Advice to Boost Your Traffic in 2020
When you revitalize your older content, you'll make it more likely to rank high in searches and you'll improve your overall site ranking. 
Tip 7: Optimize User Experience
User experience is just as important as the information you provide on your website. Poor user experience will dramatically decrease dwell time because visitors will leave your site if they are unable to load or find the content they're looking for. 
How many times have you clicked out of a website because a million ads or pop-ups bombarded you? Visitors to your site should feel welcomed and have an easy time reaching the information they're after. 
 To improve user experience, make sure to:
Maximize white space for a clean, crisp look.
Include headings and short paragraphs for easy skimming.
Provide various types of media in order to improve engagement—such as images, infographics, and video. 
Make sure your images are small enough that they don't take a long time to load, but also not so small that they are low-quality.
Have clear and easy to understand navigation.
Make sure your website loads quickly by having clean coding and a fast server.
Focus on your visitor and you'll be able to create a user experience that will have them coming back for more!
Tip 8: Make Sure Your Mobile Site is Poppin'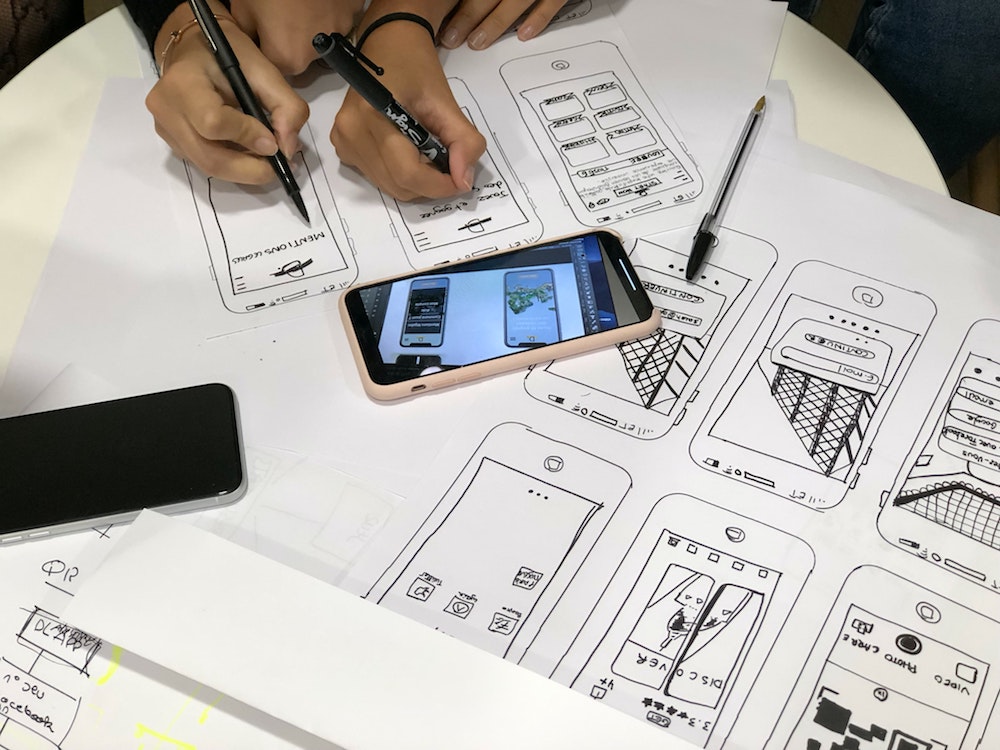 According to Search Engine Land, 60% of Google searches are now conducted on mobile devices. That's a huge shift in the way users consume information!
This dramatic number of mobile searches means that your mobile design is actually the most likely way someone will interact with your site. Therefore, it's critical that your site is responsive and can be easily accessed on a smartphone. This is actually called "mobile-first indexing" because your mobile site is the primary version of your website. 
Make sure you've created a site that looks just as good, if not better, on mobile devices! Your user experience should also be just as seamless on mobile. And don't forget to make sure your descriptions and meta descriptions are short enough that they show up on the smaller screens!
Tip 9: Utilize YouTube
YouTube is the second largest search engine. Sorry, Bing. 
Creating video content for YouTube will increase your reach! Many sites don't have the patience to create content for YouTube, so there might be less competition than you think!
BONUS: you can also improve your SEO by trying to rank for video "snippets." A video snippet is a section of a video pulled by a search engine to answer a question a user searched for. These appear at the top of the page and end up getting amazing traffic results!
In order to rank as a video snippet, start by organizing your YouTube videos into distinct sections. This helps search engines easily pick out the most relevant section to provide to users. Then, make sure your titles, descriptions, and tags are all properly optimized. 
It's also a plus if you include transcripts of your videos for easier interpretation by search engines. 
Tip 10: Cut the Cruft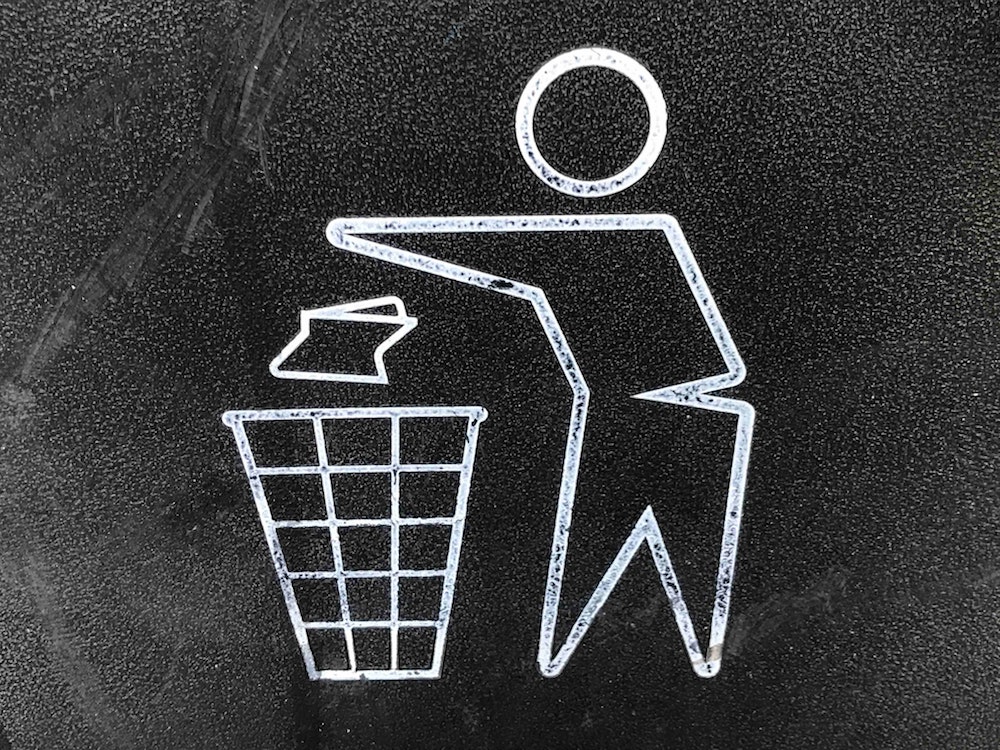 Yes, content is king. But hundreds of deadweight articles will only weigh down your website in the search engine rankings. 
These "zombie pages" reflect poorly on the rest of your site because they are out-of-date, poorly-constructed, or just not informative enough. 
You may have a few great posts that could rank on a search, but your other, less effective, posts could be keeping your whole site down. If you have a lot of these "zombie pages" or irrelevant content, it's definitely holding you back. Again, it's crucial to only include high-quality posts on your site.
To fix this issue, go through your database and cut out anything unnecessary. Or, if you have some good stuff hidden away in those zombie pages, combine those old articles to create new, comprehensive guides. This way you don't lose any of the good info!
Ongoing Resources For SEO Strategy Tips
Continue your SEO research with these comprehensive websites and articles:
Final Thoughts
Understanding and implementing SEO is an ongoing process. Search engines continue to update as they become more responsive to human behavior and develop better ways to provide the information users want. 
Google is notorious for tinkering with its algorithm and new features regularly appear (such as carousels or snippets). How people interact with and understand search engines also changes. Users are always growing more internet savvy and aware of what makes a site truly credible.
This is why it's so important to keep up-to-date with the latest tips and recommendations. In order to increase your ranking in search results and drive more organic traffic to your site, remember to keep improving and developing your site. 
Becoming an authority online can take time, so don't feel discouraged if you don't see immediate results!
If you're ready to take your blog to the next level with SEO check out "How to Optimize a Blog for SEO" so you can start creating that killer content. And if you're interested in an online community that helps you stay up-to-date on the latest SEO recommendations, check out Wealthy Affiliate!
About The Author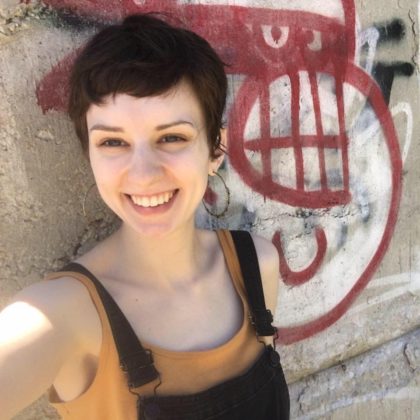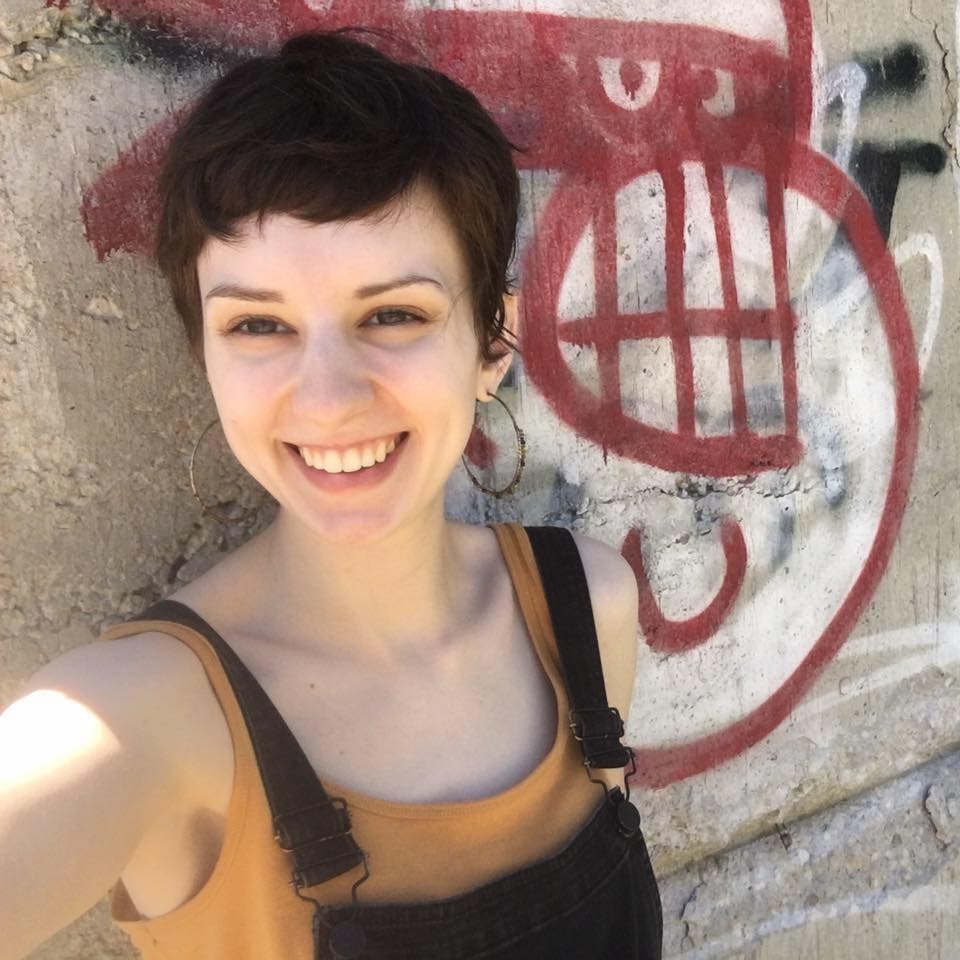 Grace Claman is a freelance writer from Kansas living in sunny L.A. where she is staggered by the size of the ocean and thinks palm trees look like cartoons. 
Grace is best known for her blog on Medium where she's been published in popular publications such as The Writing Cooperative, The Ascent, and The Post-Grad Survival Guide. 
Besides helping businesses with their online marketing, Grace enjoys speaking horribly broken Italian, reading fantasy novels, and swing dancing. She is currently rediscovering the magic that is Instagram and spends entirely too much time on it.