Many would argue that it's easier to publish now than ever before. As I type this, I know that I'm less than two hours from publishing and sending it out into the world. But for anyone interested in starting a blog or looking for their first blogging client, there are a number of things to consider. For your benefit, I've put together this list of the top five blogging tips.
I hope you find them helpful!
Tip #1: Get Away From 'Academic Structure'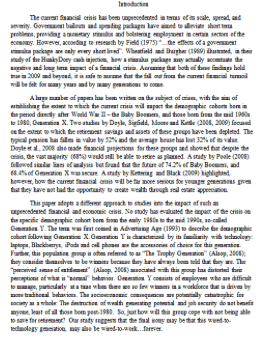 While there are exceptions to this (clients that need you to write in academic style), most blogs online today are written in a very informal tone. The best piece of advice that I've gotten is to write as if you were speaking to your ideal reader. Keep it casual, make it funny if you can, and don't worry about perfect MLA or APA citations for every source you pull from.
When I first got started blogging I was still in graduate school. I was trained and practiced in the 'Five Paragraph Essay'. I wrote many of my earliest work for clients in this style, which included very long paragraphs that, in many cases, would probably bore or lose the reader entirely. In moving away from the academic structure, keep in mind that it's often better to break up your blogs into smaller chunks that are easier for readers to digest.
Tip #2: Schedule Time to Write 'Batches'
Many seasoned bloggers speak very high praises of the term 'batching'. Batching is essentially when you block out time to write multiple posts in one session. This technique is used to help avoid feeling crunched for time and trying to hurry to finish a blog before an upcoming deadline.
There's nothing worse than being backed up to a deadline and knowing that you're creating content of a lower quality than you're truly capable of. I've been there, I've done that. It's one of the primary reasons I became burnt out on freelance writing after three years and had to take a break. But since returning, I've used this batching method to stay more organized and more productive, and it's also resulted in sustained motivation for creating content.
Tip #3: Invest in Community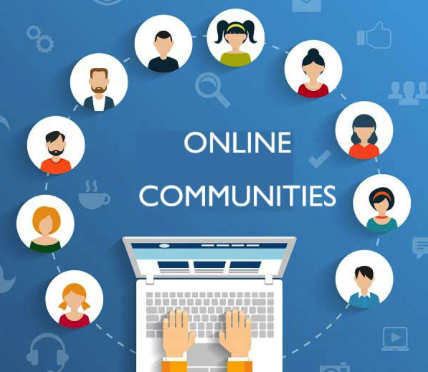 Just putting content out there is not enough. The Internet is a very big place and it's easy for your blog to get buried amongst the nearly infinite number of posts out there. This is honestly still something I'm working on and figuring out as I go. Writing is the easy part, for me, but it's extremely important to invest in building a community surrounding your blog.
This can sometimes mean reaching out to other bloggers, following others in your industry, and engaging with them so that, in turn, they will investigate the content you're creating. This can also mean investing in social media tools that help you promote your content without spending too much time on your phone. Some examples of apps that help you automate social media posts are Buffer and Agora Pulse.
Tip #4: Learn About SEO
For those unfamiliar, SEO stands for 'search engine optimization.' It's a somewhat confusing, rapidly changing marketing strategy that can require a new formula almost yearly. Google is obviously the largest search engine that can drive traffic to your site, but Bing and Yahoo still represent a useful portion of the market when it comes to Internet traffic.
The long story short on SEO comes down to the fact that there are several techniques and strategies that you can use to get the content you create ranked by Google, Bing, and Yahoo. The algorithms these search engines use can change, so it can be useful to set a Google Alert for a term like 'SEO Update' so that you can stay on top of changes that affect how Google (and others) rank their content.
Your goal, as a blogger, is to get your content to rank on the first page of Google so that it can be found by a greater percentage of searchers. You can get each piece of content you create ranked for a certain keyword, such as (in the case of this article today) 'top five blogging tips'.
There are a variety of keyword research tools out there, but I use Jaaxy, which is included in the platform that I'm also using for content creation, domain registration and management, keyword analytics, community engagement, and more. If you're interested…
---
Tip #5: Just Write!
One of the biggest hurdles I had to get over when I first started blogging was the egotistical desire to create a perfect article every time. I wanted to impress and retain every potential client that asked me to do an article trial. I'm here to tell you now, after more than five years, that this is totally unrealistic and you'll actually be doing yourself a disservice if you follow in my footsteps in that way.
The most important thing is to Just Write! There really may be no such thing as a perfect blog because, in most cases, it's all in the eye of the beholder. Even your client may think you wrote an excellent blog only to find, months later, that it's receiving zero feedback or engagement. This is sometimes simply how it goes.
The good news is that, as you continue to create, you'll continually be refining and improving your writing style and ability to capture an audience's attention. And that's your ultimate goal: capture an audience's attention and give them useful information that they can apply to their lives!

Do You Have Any Blog Writing Tips For Beginners?
If you liked what you read, didn't like what you read, or have questions about what you read, I'd love to hear from you! Also, if you've read this selection already, I'd love to know your thoughts, feelings, and what you took away from it.
Please leave a comment below if you are inspired, perplexed, saddened, or angered by any of the ideas presented above. I welcome any and all comments and will do my best to respond in a timely fashion.
I'd also encourage you to share this with others if you found it particularly insightful or helpful. Be sure to tag @ballisterwriting on Facebook or Instagram if you do! The point of social media, after all, is to be SOCIAL! I don't need followers or likes, but I'd like to contribute to a real conversation about how we continue to improve as a society and as individuals.
Thanks for your support!
Tucker Ballister