Female storytellers have been vital to the passing down of knowledge from generation to generation for millennia. Although recent history appears to have favored men in its appraisal of "literary masterpieces," respect for female authors is growing rapidly, as it should and must be. In respect of this necessary evolution, this post focuses on highlighting some of the best selling female fictions authors of all time, as well as sharing links to their most popular work!
Virginia Woolf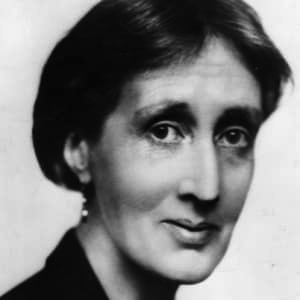 Virginia Woolf was born in England in 1882. By all accounts, she was raised in a modest household by two forward-thinking parents. Her first experience as a writer and publisher came as a young girl when she intrepidly started her own family newspaper, which she called the Hyde Park Gate News. She went on to study Latin, Greek, and German at The Ladies' Department of King's College London. It was during her collegiate studies that she was first introduced to a number of radical feminists at the leading edge of the educational reforms taking place at the time.
Woolf's first novel, The Voyage Out, took more than nine years to complete. It was first published in 1915. Two years after publishing her first novel, Woolf and her husband, Leonard, bought a printing press and started their own publishing house, the Hogarth Press. Woolf went on to publish a number of works that have inspired the generations of feminists that have come after her, including A Room of One's Own, Mrs. Dalloway, and To The Lighthouse.
Charlotte Brontë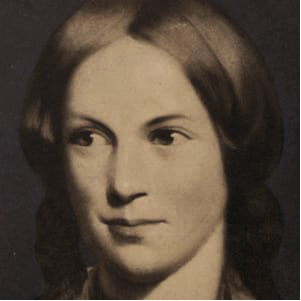 Charlotte was born in Yorkshire, England in April of 1816. She had two sisters, Emily and Anne, who were also writers, but most accounts depict Charlotte as the most ambitious of the three. She was raised in a strict Anglican home and, although she and her sister Emily attended the Clergy Daughter's School at Cowan Bridge for a brief stint, Charlotte was largely educated at home.
Charlotte worked as a teacher and governess before her first foray into publishing, which was a book of poetry on which she collaborated with her sisters. Charlotte published her first novel, the widely known literary classic Jane Eyre, in 1847. This semi-autobiographical novel was originally published under the pseudonym 'Currer Bell'. She also published several additional novels, including The Professor, Shirley, and Villette, before she passed away in March of 1855.
Jane Austen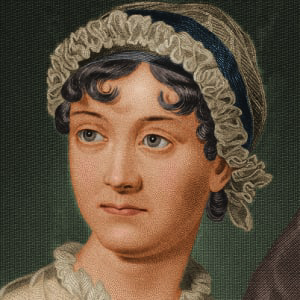 Jane Austen was born in Steventon, England in December of 1775. She was her parent's second daughter and seventh child overall. Her father was an Oxford-educated rector for a local Anglican parish and Jane's early childhood environment stressed learning and creative thinking. She and her sister, Cassandra, were sent to a boarding school for more formal education during their early teens, but bouts with typhus cut their stints there short, sending them home to live with the family.
Jane began writing in the early 1790s. Her first published novel was Love and Friendship, which is a romantic parody organized as a series of love letters. The following year, she collaborated with her sister to write the historical parody, The History of England. Austen's most famous works, of course, are Sense and Sensibility, Pride and Prejudice, and Emma.
Harper Lee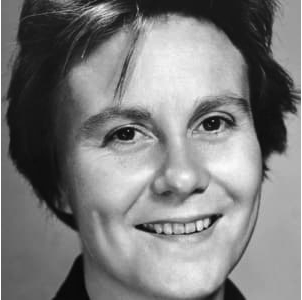 Harper Lee (full name 'Nelle' Harper Lee) was born in Monroeville, Alabama in April of 1926. She was the youngest of four children and her father was a lawyer, a member of the Alabama state legislature, and a part-owner of the local newspaper. Lee attended the University of Alabama at Tuscaloosa for three years but eventually dropped out during her senior year to move to New York and pursue a career in writing.
She moved to the city in 1949 at age 23. She struggled for several years but caught a break when she befriended Broadway composer and lyricist Michael Martin Brown and his wife Joy. In 1956, the Browns told Lee they would financially support her for a full year so she could pursue writing full-time. During this year, Lee set the foundation for the manuscript that would eventually become To Kill a Mockingbird, which was eventually published in 1960.
Margaret Atwood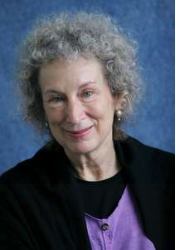 Margaret Atwood was born in Ontario, Canada in November of 1939. As a child, she split time between her family's primary residence in Toronto and property in the scarcely populated "bush country" of northern Canada where her father, an entomologist, was conducting research. Her earliest writings date back to age 5, but she resumed more serious efforts in adolescence.
She received a master's degree in English Literature from Radcliffe College in 1962 and published her earliest poetry collections between 1961 and 1968, including The Circle Game and The Animals in that Country. She has also published a number of novels, with The Handmaid's Tale and The Blind Assassin being arguably the two most widely recognized.
Joyce Carol Oates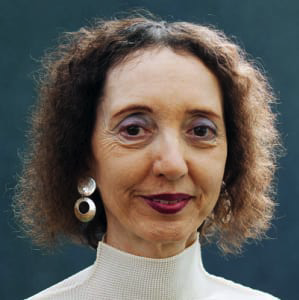 Joyce Carol Oates was born in Lockport, New York in June of 1938. She spent much of her early childhood on a rural farm but developed an admiration for writing and literature. In her teens, she received her first typewriter. She graduated valedictorian from Syracuse University in 1960 and went on to receive her master's degree from the University of Wisconsin a year later. She then took up teaching work at the universities of Detroit, Windsor (in Canada), and Princeton, respectively.
Oates published her first story collection, By The North Gate, in 1963. She published her debut novel, With Shuddering Fall, a year later. She has since enjoyed a prolific writing career and was inducted into the American Academy of Arts and Letters in 1978. Some of her other noteworthy novels include them, We Were The Mulvaneys, and The Gravedigger's Daughter.
J.K. Rowling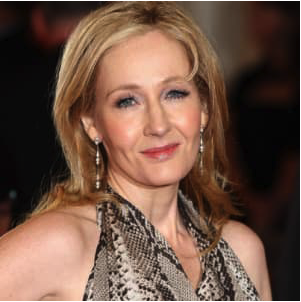 Joanne (J.K.) Rowling was born in July of 1965. She was living in Edinburgh, Scotland and struggling as a single mom before her first book, Harry Potter and the Sorcerer's Stone, was published in 1997. The original working title for this book was actually 'Harry Potter and the Philosopher's Stone', but 'Philosopher's' was changed to 'Sorcerer's' for the American publication.
Rowling followed her first book with six others in the wildly successful Harry Potter series, culminating with Harry Potter and the Deathly Hallows. Rowling's net worth is currently estimated at a whopping $850 million, which makes her (by that estimation) wealthier than even Queen Elizabeth II. Her works outside of the Harry Potter series include The Casual Vacancy and Cuckoo Calling, the latter of which she published under the pen name 'Robert Galbraith'.
Harriet Beecher Stowe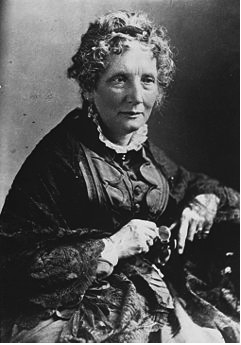 Harriet Beecher Stowe was born in Litchfield, Connecticut in June of 1811. Her family was highly religious and Stowe received a wide-ranging education from an all-girls school. At the age of 21, she moved to Ohio and joined various literary circles, where she became more active and involved in the social issues of the day.
Although perhaps most often remembered for her role in the Underground Railroad, Stowe also used her prolific writing ability to influence public opinion in the years leading up to the Civil War. Her most famous book, Uncle Tom's Cabin, is a hauntingly realistic depiction of slavery and its human cost. In an interview with President Lincoln in November of 1862 (shortly after the start of the Civil War), Lincoln exclaimed upon meeting her, "So you're the little woman who wrote the book that started this great war!"
Emily Brontë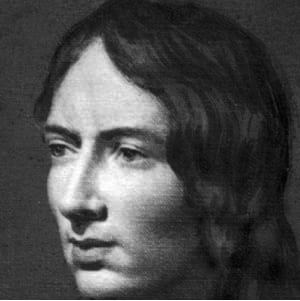 The middle sister of Charlotte and Anne, Emily Jane Brontë was born in July of 1818. At the age of six, Emily, Charlotte, and their two oldest sisters, Elizabeth and Maria, were sent to the Clergy Daughters' school at Cowan Bridge. In her early years, Emily collaborated on several novels and books of poetry with her sisters. Their father, Patrick, also published several works during his lifetime.
The Brontë sisters' first published work was actually a poetry collection called Poems by Currer, Ellis, and Acton Bell. The 'Bell' names were the sisters' respective pseudonyms. Emily's first and only published novel was Wuthering Heights, which was published in December of 1847 under the pen name Ellis Bell. Only after Emily's death in December of 1848 did her book gain recognition as a literary masterwork.
Ursula K. Le Guin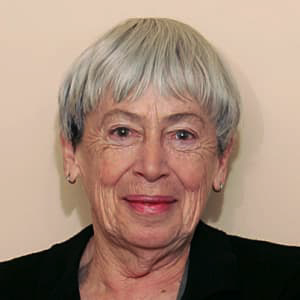 Ursula K. Le Guin was born in Berkeley, California in October of 1929. She was the youngest child and only girl among four siblings. Her mother was a published writer most known for chronicling the life of the final member of the Yahi tribe, Ishi. Her father was a celebrated anthropologist and her early household celebrated art, ideas, and culture. Ursula was introduced to several members of the Native American community from a young age.
After struggling to be noticed for several years, Le Guin published her first novel, Rocannon's World, in 1966. It is the first in a series of books that are part of the "Hainish Cycle." The fourth book in the cycle, The Left Hand of Darkness, was published in 1969 and is one of her most widely acclaimed works. Other well-recognized books by Le Guin include those in the Earthsea series, such as A Wizard of Earthsea, The Tombs of Atuan, and Tehanu.
It's Reading Time!
While I hope you've enjoyed these brief bios, I want to stress that this is by no means a complete compilation of all the best selling female fiction authors out there. If you've read anything from any of these authors, I'd love to know why you loved, hated, were perplexed, or experienced any other emotion related to their work!
Also, I'd love to hear what other types of books or authors you'd like to see reviewed on this site. I'm always looking for new opportunities to read and review. My only regret is that my reading list tends to grow much faster than I'm able to check items off of it, so if you do leave me a suggestion, I appreciate your patience as I dive into the many books on my shelves!
Please leave a comment below if you are inspired, perplexed, saddened, or angered by any of the ideas presented above. I welcome any and all comments and will do my best to respond hastily. I'd also encourage you to share this with others if you found it particularly insightful or helpful. Be sure to tag @ballisterwriting on Facebook or Instagram if you do!
Happy Reading!
Tucker Ballister