Self-publishing is arguably easier and more affordable than ever before. Aided by the best free self publishing sites, it provides an excellent alternative that reduces common issues associated with traditional publishing.
Self publishing allows the author or creator to earn a more significant share of the earnings from their book. In turn, it also means that the content owner bears the risks and costs of publishing. 
Fortunately, there are many free self publishing sites to help you get your work out there without accruing too many upfront costs. But how do you know where you get started when self publishing or if you should even go down this path? 
Let's start by enumerating some important reasons why self-publishing is an excellent alternative to engaging established publishers.
Why You Should Self-Publish 
I'm not going to lie. The allure of receiving recognition for your work from an established publishing firm that assures them six-figure royalties. This is the typical dream for many writers.
Though enticing, there are several issues associated with the traditional model of publishing. They can frustrate the writer and, in some worst-case scenarios, kill the creative process.
Self-publishing significantly eliminates problems associated with conventional publishing. It is the prime candidate to advance the dreams of the writer. And here are good reasons to self-publish:
You Set and Follow Your Own Timeline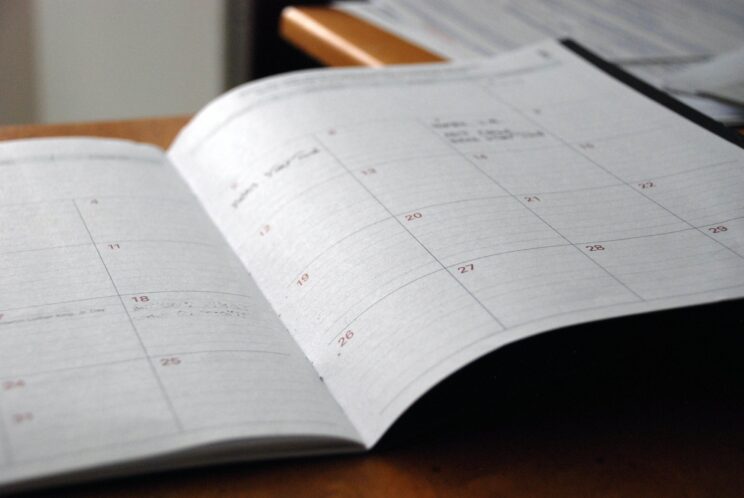 Most publishing firms and literary agents are not open to new authors. Even established authors have no guarantee that previous publishers will accept their new manuscripts. Thus, writers often go through lengthy and complicated processes before their manuscripts are accepted for review or worked upon.
It may take years for a manuscript to finally see daylight. Editors also have the power to reject or postpone manuscripts if they aren't happy with them. At times, it is because the content doesn't fall within their company's specific publishing guidelines and preferences.
Self-publishing, however, removes these obstacles. The author has the power to dictate their content and publishing pace.
You Gain Power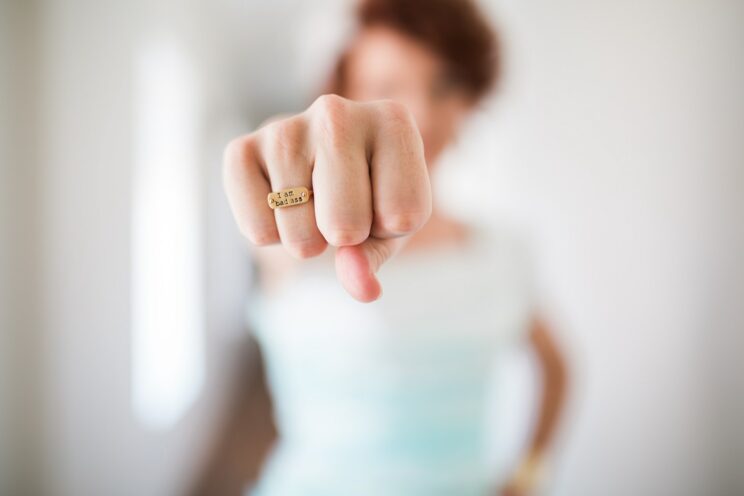 Often, manuscript changes made by publishers can significantly alter the final output of your book. These changes are usually made in the interest of branding, marketability, avoiding controversies, and the whims of those in charge. In most cases, you can bet your ass that these changes bother the book's original creator.
With self-publishing, you retain total control. You can express and preserve the genuineness of your objective. You have complete control over the format, design, cover page, pricing, and other features of your work.
Also, adding a sequel or supplementary online course to your work is up to you. Self-publishing enables you to get right to writing your book or creating your guide without fear of not getting published. You control the trajectory of your creative works and ideas.
You Have Better Reward Ratios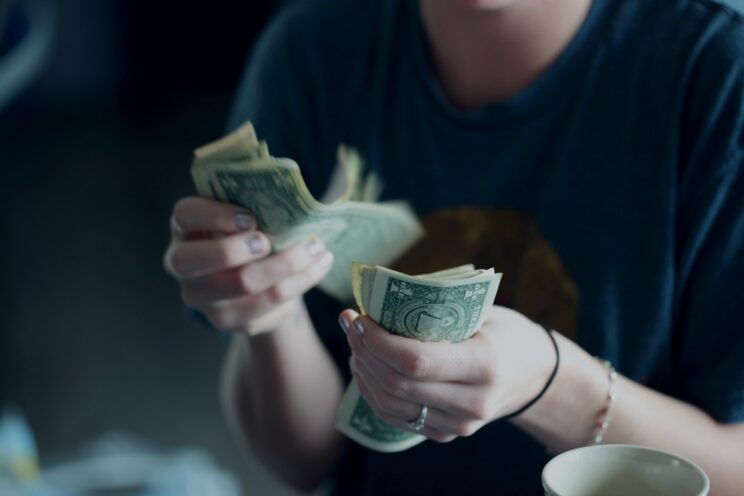 Generally, royalties determine the income of authors. Royalties are the percentage of the revenue made from the sales of your creative works that you get to retain at the end of the day. With traditional publishing, royalties range from 7% to 25%.
But with self-publishing, royalty percentages can range from 30% up to 80%. And that's not all. You may receive additional revenues such as adaptations of your work into stage plays, blockbuster movies, etc.
In self-publishing, the author receives a large chunk of additional revenues, unlike traditional publishing. The effort put into creating a manuscript is of no low measure, so it only makes sense to get rewarded for the sleepless nights and the many dates you canceled to have your manuscript ready. That's why you need to find the best self-publishing sites that can help you earn these rewards. 
The Best Free Self-Publishing Sites 
There are several free websites available to make self-publishing possible for you. That way, you can get your book out in your way and on your schedule. However, it is essential that you know which of these sites to visit. That's because bad selections can lead to regrets. And you don't want to ruin the whole process. 
I've sampled various free self publishing sites to select a few that I believe to offer the best services. From here, it'll be up to you to select the one that best suits you and your creative endeavors.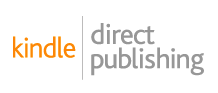 Owned by Amazon, Kindle Direct Publishing offers an excellent marketplace for your book. They offer a widespread reach and lucrative royalties. They are a prime option that an independent author should not ignore.
To begin publishing, you have to sign in to your Amazon Kindle account. If you do not have one, you can easily create one for free. Meanwhile, to operate an Amazon Kindle account, you need to fill in your tax information.
You can sell hard copies of your book directly from KDP by simply enabling paperbacks when uploading your book files. It allows you to serve customers that love paperbacks. Having a hardcopy version of your book on Amazon is valuable as it gives your eBook a high perceived value, which can increase your sales overall.
If you wish, you can enroll in KDP Select, which grants you an exclusive distribution of your work for 90 days. KDP Select is a marketing program that helps authors market books, usually through discounts and countdown deals. KDP select also grants you five free promotion days for your book each month. 
And one great thing about the program is that you can re-enroll as many times as you want. Participation in KDP Select makes your eBook available to subscribers of Kindle Unlimited and the Kindle Owners Lending Library for Amazon Prime members. Here, you will receive additional payments depending on the number of pages that subscribers read.
Personally, this is the platform I used to publish A Journal From The John Muir Trail and Reflections from My 25th Year. So if you have any questions about the self publishing process through Kindle Direct, feel free to shoot an email to tucker@ballisterwriting.com. 

After Amazon, Apple Books (iBooks) is the most extensive book retailer globally, accounting for a 10% share in the industry. Its strength comes from the significant advantage of having direct access to Mac and iPhone users with brand loyalty. Take this self-publishing site seriously because, within the Apple ecosystem, users download the iBooks app even more than the Kindle app.
Apple eBook stores are available in more than 40 countries, thereby giving authors unique benefits. Also, you can price your books differently in each nation, depending on the prices of comparable texts. You're also allowed to set prices in the local currencies of these countries. 
Authors can schedule free books and discount offers anytime. Another plus for the Apple Books self-publishing site is that there is no exclusive distribution contract. Apple Books offer a flat royalty rate of 70% for all prices and territories.
However, publishing on iBooks requires the iTunes Producer program, which is only available for Macbooks. If you don't have the software that allows your PC to run Macbook programs, you'll need to choose how to publish your books on the platform.
You either have to borrow a Macbook or use major book aggregators to submit your files. Examples are the BookBaby, Draft2Digital, Smashwords, etc.

Barnes and Noble Press is a free, fast, and easy-to-use self-publishing service platform. It enables authors to publish and sell eBooks or print directly to millions of readers. The Barnes & Noble Press helps authors create their books the way they want.
It has been a leading free self-publishing site for many years. The site operates a premium eBook platform that competes highly with the rest of the eBook market.
This free self-publishing site accounts for almost 3% of eBook sales in America. It offers print on demand (POD) services in addition to online publishing. Creating an account and uploading your work takes only about 20 minutes, and within 72 hours of publishing, the book is on their official website.
BNP offers professional quality hardcover and paperback books for friends, family, business, prospective readers, reviewers, and yourself. Depending on the pricing of the book, royalties range from 40% to 65%.
Barnes and Noble Press offers resources to help authors with the publishing process. They have strong affiliations with some of the best service providers in the industry. For instance, they collaborate with Reedsy for editorial, 99 designs for cover design, Inkubate for marketing solutions, and Girl Friday Productions. 

Rakuten Kobo has its headquarters in Canada, and I haven't yet worked with a Canadian client that didn't prove trustworthy! Popularly called Kobo, Rakuten Kobo is a subsidiary of the Japanese e-commerce conglomerate, Rakuten, the world's 14th largest internet company.
Kobo is an anagram of 'book'. It accounts for about 2% of the eBook market and about 25% of eBook sales in Canada. And their royalty rates are either 45% or 70%, depending on the book's price.
A perfect reason to consider self-publishing with Kobo is its international presence. Kobo is available to readers in up to 190 countries. Similar to Kindle, Kobo offers an e-reading device and an app for reading on other devices.
The open platform supports popular formats. These formats include EPUB, EPUB3, and PDF. Its versatility allows readers to buy and read digital content from various sources.
This free self-publishing site is also quite simple to use. And distributing through the Kobo Writing Life comes with its benefits. One of them is that you gain access to exclusive discounted opportunities.
There is a Kobo eReading Program with the American Booksellers Association, which gives their customers access to Kobo's more than five million titles. Kobo also collaborates with eBook retailers around the world. So you can be sure that your content will reach a vast array of readers.

Smashwords is one of the best free self-publishing sites for independent book authors. Mark Coker set it up in 2008. Apart from being the oldest, the aggregator site has an extensive reach.
The self-publishing site allows you to distribute your titles to notable retailers such as OverDrive, the world's largest library ebook platform. Self-publishing on this site can have your title recorded in Baker & Taylor Axis 360, Califa's Enki, and other notably used libraries. And that puts you before many readers across several countries. 
To self-publish on Smashwords, sign up and you're ready to be published. The site offers tools and services that will help you with branding, publishing, and marketing. It also provides clear and easy-to-follow publishing guidelines and vast resources that help you self-publish like a pro.
Smashwords gives 80% or more of the net sale revenues and tools to authors for promoting their creations. Authors are charged 15% of the sales they receive, after the retailers' cost has been taken out. Also, it takes a 10% cut on books sold through its retail channel and 15% on books sold through other retailers.
Other Resources for Self-Publishing
Before you even get to uploading your final manuscript to one of the best free self publishing sites, you'll need to explore other resources for self publishing. Whether you need help with proofreading, formatting, story creation, or the final editing process, you can find almost any tool you need online these days. 
The downside of this is that more people can self publish than ever. So you must ensure that your self-published book stands out from the rest. Thankfully, there are many available resources to make this possible. 
Here are three useful resources for self-publishing:

Grammarly is an American multinational technology company that developed an English language digital writing tool. The resource uses artificial intelligence and natural language processing to automatically detect errors in grammar, spelling, punctuation, tone, and style. 
Algorithms flag potential issues in the text and suggest context-specific corrections for grammar, spelling, wordiness, style, punctuation, and plagiarism. Some features are, however, only available for premium users.
Wrong spellings and grammatical errors can adversely affect your credibility. The same goes for misused commas and other punctuations. My 2018 article, Why Spelling and Grammar Matter, will show you why Grammarly is a valuable resource for self-publishing.
Grammarly highlights writing issues and suggests corrections. The self-publishing resource pinpoints wordy sentences and suitable alternatives to give you sentences better context. 
It also guides your writing tone by suggesting more appropriate words in place of slang terms. Grammarly is particularly useful when writing for a broad audience and it scrutinizes your vocabulary and suggests words to ensure you don't overthink your writing.
Grammarly is available as a web or desktop editor and opens on browser extensions for Chrome, Safari, Firefox, and Edge. It also has an app for both iOS and Android.

The Book Designer is headed by Joel Friedlander, who has a wealth of experience in advertising and book design. It is an excellent resource if you want comprehensive knowledge about navigating the world of self-publishing. 
The Book Designer has an extensive resource of self-publishing guides, templates, and toolkits. And it has been available for 16 years and won 20 awards. That's because it has served over 400 trade publishers and 1000 indie publishers.
This particular resource offers cover designs, book layout designs, audiobooks, eBook conversions, and editorial services. They also help with book trailers, author websites, publisher branding and printing.
Books are mostly judged by their covers. Therefore, you must have an excellent book cover that attracts readers. To determine the best cover design, The Book Designer asks questions, reads your manuscript, and researches your audience and competitive titles.
After this, they'll provide you with a range of custom cover designs to choose from. These steps help the author achieve the most appropriate look for the target audience.

The BookCore resource is free to use. And it works well on MacBook, desktop computers, laptops, smartphones, and tablets of all sizes.
BookCore provides a reliable book sales tracking platform for self-publishers. It is a must-have web service for independent book publishers and self-published authors. Using the BookCore resource saves you time because it puts all your book sales in one place.
BookCore serves as a virtual assistant that regularly connects you to your vendors and collects your book's sales data. It will automatically transform the data into an easily comprehensible form and present it to you.
It employs a fully automated sales tracking and analytics service that generates reports, monitors rankings, and tracks reviews on multiple marketplaces. Also, it helps authors track and analyze numbers to effectively market and approach more readers.
BookCore will tell you clearly how much readers enjoy your work and how they engage with your self-published book. With this information, you'll be able to make real-time decisions to cause their sales skyrocket.
The step after signing up is to add the stores where your books are for sale. Within a short time, all your books, status, reviews, rankings, and sales are automatically downloaded.
Final Thoughts
Self-publishing has many benefits when you use the right resources to get your book ready and visit the best sites to get published. Our selections for the best free self-publishing sites will help you earn royalties from your early works as you continue to share your thoughts and ideas with the world. 
Also be sure to check out The 12 Best Self-Publishing Companies of 2020 on the Reedsy Blog to find out more about the best free self-publishing sites.