It's tough to find a quality substitute for a good paperback book. But as a traveler, being able to take more books with you in either digital or audio form is a must. While I dream of one day having a sizable library on my retreat center property, I've learned that I can't bring all of my favorite books with me everywhere I go. For this reason, I like to keep a few selections in digital form so that I can listen and learn on-the-go. In this article, I'm going to outline a few of the benefits of audiobooks.
If you prefer a good hardcover to audiobooks, don't worry! I'm not offended. But don't leave so quickly! I've got plenty of other content you might enjoy, including Book Reviews, Writing Tips, and My Books! If you're looking for a freelance writer to contribute guest blogs or ongoing paid content, please read through my Services and shoot me an email detailing your project!
Faster Consumption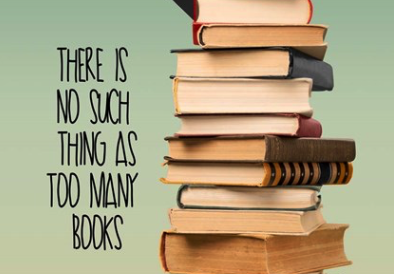 Although I've been experimenting with some speed reading techniques I outlined in one of my previous articles, I'm still a relatively slow consumer of books. I do like to take my time to make sure that I'm understanding and absorbing what I'm reading, but I find that my reading list grows frustratingly fast. At this rate, there's no way I'll ever get through my entire list in a single lifetime.
That is unless I start checking off some of them in audiobook form. Listening to books on tape allows you to consume them at a faster rate. This is especially beneficial if you're reading a long book series where following the larger storyline is important. If you have to remember a detail from Book One when it's revisited in Book Seven, for example, it's going to be tough to do so if you read the first book several years ago. One of the benefits of audiobooks is that you'll be able to move through your reading list at a quicker pace.
More Multi-Tasking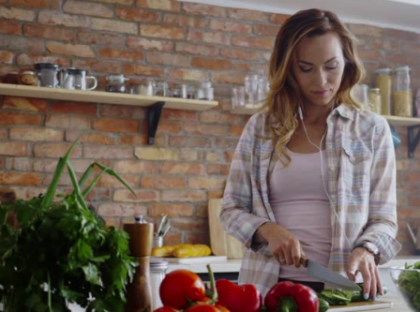 I don't know about you, but I find it pretty impossible to multi-task when I'm reading a book. I often sit down and start to read in the morning while my partner is making breakfast. Even her gentle movements in the kitchen behind me are often enough to distract me from what I'm trying to understand. When I try to read in this setting, I rarely get very far.
With an audiobook, however, you can listen to your latest selection while doing laundry, commuting to work, or gardening around your property. As we'll talk about in the next benefit, our brains surprisingly retain much more audio content than we might imagine while we're also performing other tasks. One of the benefits of audiobooks is that you can continue to get things done while listening to stories from your favorite authors.
Improved Reading Comprehension

When conducting my research for this article, this was one of my most surprising finds. Studies have shown that listening to audiobooks can actually increase reading comprehension by as much as 76%. Among students surveyed, results also showed that students were able to comprehend audiobooks up to two grade levels above their current reading level.
The underlying reason for these results stems from the progression of our biological development. Listening is the first language skill that we develop when we are very young. We actually acquire much of our knowledge by simply listening to others and by listening to our environment. In fact, studies have suggested that 85% of what we learn is learned by listening!
Less 'Summer Learning Slide'

Students of all grade levels experience this phenomenon to some extent. The 'summer learning slide' is the regression that happens from one school year to the next while we're engaged in other summer activities. Getting most kids excited to read when the weather outside is at its best is a tall task. But listening to audio books might be the perfect solution.
Audiobooks are the perfect solution to keep students' reading skills from regressing over the summer. In some cases, it can actually continue to improve those skills. Since listening is widely known to be the most effective way to grow vocabulary and fluency up until late middle school, finding a series of audio books for kids to listen to over the summer will not only keep them from getting bored, but it will also set them up for success when school resumes in the fall.
Increased Literacy

When my brother and I were young, my parents read stories to us on a daily basis. My Dad constantly tells stories about how we both started speaking before we were a year old and that it didn't take us long after that to start stringing together full sentences. As an adult who has grown into an intense passion for reading and writing, I largely attribute this passion to the amount my parents read to us when we were young.
According to The Report of the Commission on Reading, "The single most important activity for building the knowledge required for eventual success in reading is reading aloud to children." In other words, listening helps students improve their reading ability. Studies have proven that listening to audiobooks can improve reading accuracy by as much as 52%. Additionally, because 27% of K-12 students are auditory learners, test scores have improved by as much as 21% when students are exposed to multi-modal learning (i.e. audio and visual) versus just being exposed to a single mode (i.e. audio only or visual only).
They Can Be Group Entertainment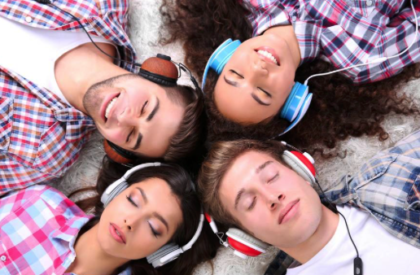 In addition to all the individual benefits of audiobooks, there are also a few that can apply to group settings. If you're lounging around with a group on a relaxing afternoon and looking for some entertainment, why not turn on an audiobook? They're just as entertaining as turning on the television and, in many cases, they're much more educational.
One of the fun parts of listening to audiobooks in a group is learning the other people's senses of humor. What makes you giggle might not tickle the others, and vice versa. Once you've turned the book off for the day, it'll also be insightful to talk about how the different members of your group visualized different scenes from the book. Our imaginations are incredible tools. And they are also muscles that should be flexed regularly. Keep in mind though, that our imaginations are all unique, and that this diversity is essential to our evolution.
They're a Road Trip Remedy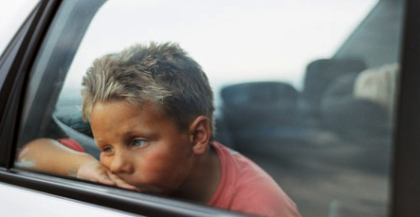 Even a good playlist can get stale on an especially long road trip. My partner and I love listening to podcasts while we drive, but there are only so many short stories out there and, sometimes, we don't have the Internet to download new episodes when we're on the go. In these instances, we really feel like we could use a more in-depth audiobook to keep us intrigued and entertained.
Audiobooks are a great way to dive into a new story and engage your imagination as you check off the miles from destination to destination. If you're heading out for a road trip soon, take some time to download a few audiobooks to your phone or preferred device so that you're ready when the moment arises.
They're Relaxing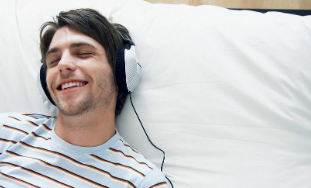 Personally, I like to listen to meditations or talks on certain topics as I'm working. I find that having someone else's voice in my head as I'm focusing on another task to be soothing. In some ways, it also helps to stimulate my creative energy. There's also something about being read to that takes us back to childhood. If you're driving, however, just be careful not to get too relaxed!
They're Cost-Effective

Audiobooks are generally much more affordable than their paperback or hardcover counterparts. I use Audible to find new audiobooks that I'm interested in. It makes it easy to download files to my phone or computer and save to listen when I'm ready. In addition, if you sign up for a 30-day Free Trial of Audible now, you can get two audiobooks for free.

Try Audible and Get Two Free Audiobooks
Do You Enjoy the Benefits of Audiobooks?
Do you like to listen to audiobooks? If so, what was the last audiobook you listened to and where were you as you were listening?
As a published writer who aspires to create more works of fiction, non-fiction, and poetry in the years ahead, I'm constantly in search of new ideas that help me cultivate writing motivation and fine-tune my writing skills. I believe that reading and consuming the works of other writers is one of the best ways to improve those skills and stoke my inner fire. As such, I love to promote their work and I do receive a small commission on every purchase that is made through my site. These commissions allow me to continue to create useful content and resources for you!
Please leave a comment below if you are inspired, perplexed, saddened, or angered by any of the stories presented above. I welcome any and all comments and will do my best to respond hastily. I'd also encourage you to share this with others if you found it particularly insightful or helpful. Be sure to tag @ballisterwriting onFacebook or Instagram if you do!
Happy Reading!
Tucker Ballister