Well, here we are. We're already five months into 2018 and if you feel like it's flying by, just remember you're not alone! Of course, the most prolific writers out there may have already released multiple new fiction books this year, so I figure it's not too early to create my own 2018 fiction best sellers list. I hope you find one of these selections intriguing!
1. The Wedding Date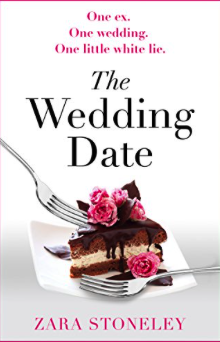 Click here for the lowest price on Amazon
The #1 Best Seller in the category of Love and Romance on Amazon is written by Zara Stoneley. The plot of The Wedding Date centers on Samantha Jenkins, who has been asked to be the maid of honor at her best friend's wedding. The only problems with this role are that Sam's ex-boyfriend is the best man, he'll be coming along with his newly pregnant girlfriend, and Sam doesn't exactly have a date (although she's told everyone she has a 'new man.')
Sam desperately enlists the services of a handsome actor to "play" her boyfriend for the duration of the wedding week, but Sam doesn't anticipate how difficult it might be to fake a relationship for a full week's stay in the Scottish highlands. Sam's hired boyfriend plays his part perfectly, but as the wedding date approaches, Sam is no longer sure if he's really acting!
2. The Rising Sea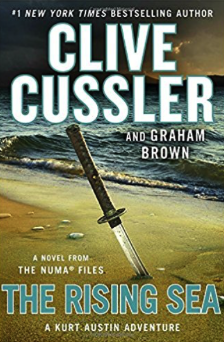 Click here for the lowest price on Amazon
Clive Cussler and Graham Brown team up to bring you The Rising Sea, a novel from the Numa files. It's a tale about a Numa scientific team headed by Kurt Austin and Joe Savala. Concerns about abnormally rapid rises in sea level spur Austin, Savala, and their team to canvas the globe in search of answers. The answer they do find, though, present an even more dire situation than they could've imagined.
At the bottom of the East China Sea, they discover evidence of an evil plan to upend the Pacific balance of power and, in the process, potentially displace up to one billion people. This tale is a race-against-the-clock to save the planet that moves from the shark-filled waters of Asia, through the high-tech streets of Tokyo, and onto a forbidden secret island, where the crew must risk everything to avert catastrophe.
3. Little Fires Everywhere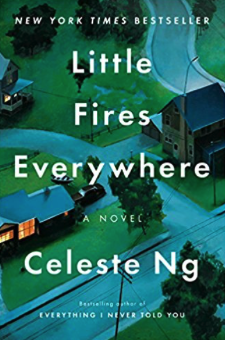 Click here for the lowest price on Amazon
Written by Celeste Ng, Little Fires Everywhere has been named a Best Book of the Year by People Magazine, The Washington Post, Entertainment Weekly, Esquire, and many others. Ng brings us this tale about the interconnected lives of the seemingly perfect Richardson family and the mother-daughter tandem that upend their lives.
The novel is set in a carefully planned community in Cleveland. The mother of the Richardson family, Elena, embodies this community perfectly. Everything about their lives is guided by the principle of playing by the rules until Mia Warren and her daughter Pearl move into the community and rent a house from the Richardsons. Mia is a precocious artist with a mysterious past and little regard for the status quo.
This book involves a bitter custody battle, Elena's determined mission to uncover the secrets of Mia's past, and the unexpected costs of what becomes an obsession for Elena. The biggest theme of Little Fires Everywhere is the danger of believing that following the rules can avert disaster.
4. The Flight Attendant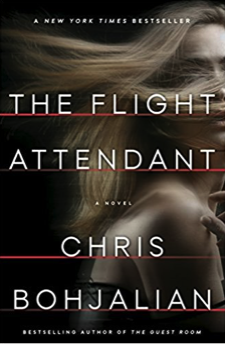 Click here for the lowest price on Amazon
The Flight Attendant is written by Chris Bohjalian, author of The Guest Room. It has been named an NY Times, Wall Street Journal, USA Today, and National Indiebound best seller. This is a tale about just how dramatically life can change in one night; when a flight attendant wakes up in the wrong hotel room with a dead man, and no idea what happened.
Bohjalian's main character is Cassandra Bowen, who's quite familiar with hungover mornings as a binge-drinker who became a flight attendant for the ease of finding adventure. She's no stranger to waking up and piecing the previous night together, but this time, she's afraid, and she responds by lying.
She lies to her coworkers, to her passengers in the first class cabin on the way to Paris, and to the FBI agents who meet her at the gate to question her. Now she's too far down the rabbit hole to come clean and face the truth. She can't believe she could really have killed him, but if that's not the case, then who did?
5. Fifty Fifty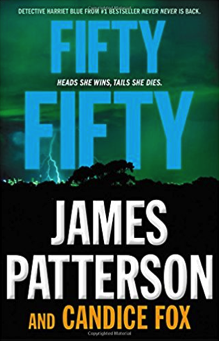 Click here for the lowest price on Amazon
Acclaimed novelist James Patterson teams up with Candice Fox, an award-winning crime writer based in Sydney, Australia, to bring you Fifty Fifty, and Instant #1 Best Seller. The main character of this novel is Detective Harriet Blue. There's no way Harriet's brother, Sam, is actually guilty of the serial murders for which he has been convicted, but there's nobody but Harriet willing to attempt to clear his name.
Determined, Harriet accepts the case without concern for the impact it could eventually have on her career. The assignment brings her to a remote town where she finds a diary on the roadside that details a sinister, murderous plan. At the same time, a girl back in the city holds the key to Harriet solving her brother's case. She just needs to plot an escape from the madman holding her hostage.
It's Reading Time!
Now that we all have this list at our fingertips, it's time to choose which book you'll read first! I'd love to know what you choose. Please leave a comment below if you have read, or are now planning to read, any of these selections. I welcome any and all comments and will do my best to respond to each one!
I'd also encourage you to share this with others if you found it particularly insightful or helpful. Be sure to tag @ballisterwriting on Facebook or Instagram if you do! The point of social media, after all, is to be SOCIAL! I don't need followers or likes, but I'd like to contribute to a real conversation about how we continue to improve as a society and as individuals.
Happy Reading!
Tucker Ballister